Moonz Tres Cantos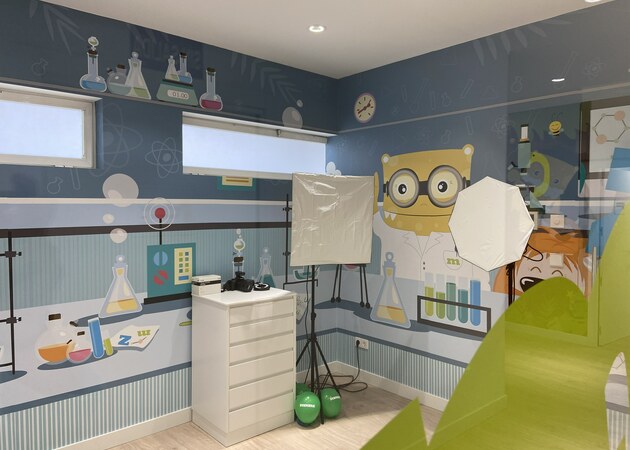 Moonz Tres Cantos
Exclusive dental orthodontic clinic with pediatric dentistry service. Opening in the year 2021; It consists of a total space of 254m
...
In it we can find Moonz's World, the waiting room area adapted to the little ones with video games, painting area, etc; a specific box to carry out photographic studies, another for pediatric dentistry, a radiology room.
Our goal is for your children to grow up healthy and strong thanks to the proper functioning of the stomatognathic apparatus (muscular, dental and respiratory balance) promoting good habits from the earliest age through positive reinforcement.
Monday to Thursday: 10:30 a.m. to 1:30 p.m. / 2:30 p.m. to 8:00 p.m.; Fri: 10:30 a.m. to 7:00 p.m.
Read less
Read more
avenida de las viñuelas, 10