Serendipity Bookstore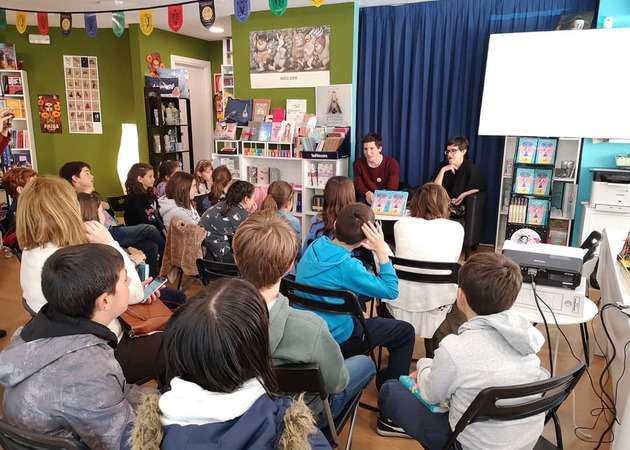 Serendipity Bookstore
Librería Serendipias was born in 2016 by the Tricantine author Elena Martínez Blanco, with the firm purpose of creating a place in which to promote and bring reading closer to children, young people and adults. In 2022 we opened our second bookstore at Calle Latonia, 1.
...
We are a bookstore with a real holding of over 5,000 copies in each of our stores and a token amount of reading-related stationery. A bookstore is not just a store where books are sold, but the work of a bookseller goes further: he knows how to find the book that each reader needs at all times. That is why we put the utmost interest and care in advising in the most appropriate way possible, following the tastes and needs of each person without judging their needs or interests.
Our bookstore has become a reference store in our city for being a cultural space in which we hold meetings with authors, storytellers, workshops and book clubs. On Book Day we organize author signings for both children and adults and, every first weekend of February, we organize the FestiLIJ3C: Tres Cantos International Children's and Youth Literature Festival (www.festilij3c.com), which we have already exported also to the Island of La Palma (FestiLIJ Aridane)
Based on the fact that reading is not a privilege, but rather a right, we work closely with Libraries throughout the Community of Madrid, as well as with school libraries in Tres Cantos and other municipalities to advise them so that they can count on interesting books among their collections that can reach all those people who cannot always afford to buy a book.
Our bookstore belongs to the Guild of Bookstores of the Community of Madrid and we participate each year in both the Tres Cantos Book Fair and the Madrid Book Fair as a specialized bookstore for children and young people.
We are a safe LGTBI+ space and we have noise-cancelling headphones so that neurodivergent people can feel comfortable looking at books without frights.
From Monday to Friday from 10:00 a.m. to 2:00 p.m. and from 5:00 p.m. to 8:00 p.m. and Saturdays from 10:00 a.m. to 2:00 p.m.
Read less
Read more