FURCORENT @ CAR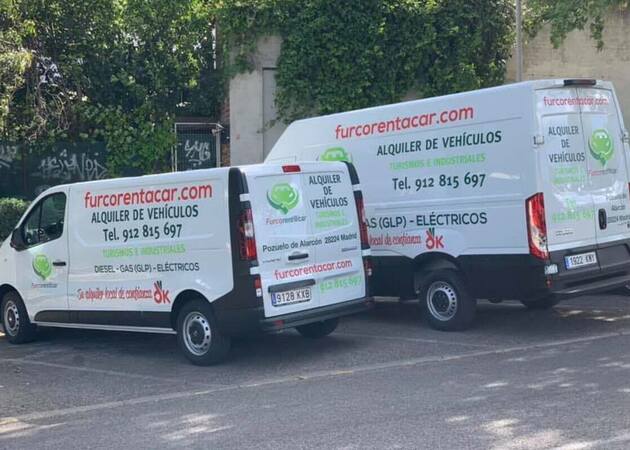 FURCORENT @ CAR
At Furcorent @ car, we offer a wide variety of vehicles to try to meet all the needs of our customers.
We are a modern and young company, completely dedicated to technological and environmental renovation, thus having vehicles with a 0 (Electric), ECO (LPG, CNG) and C (Euro 6) label. We are committed to a sustainable future and to offering the highest quality in our products.
...
We seek personalized attention for each client, our specialized advisers, great connoisseurs of the products, will always give you their full attention, so you can be sure that what they recommend will be what you are looking for and what is best for you.
We are located in Pozuelo de Alarcón and Tres Cantos, areas near Madrid city but without the circulatory restrictions of the capital, which allows greater mobility and comfort for our clients.
We have a home delivery and collection service for vehicles, in this way, and as an addition to an efficient and cordial service, our customers enjoy greater peace of mind and comfort.
Read less
Read more
Calle MALICIOSA, 40, Sector Pueblos